Jeff is a 38 year veteran futures trader and world-class futures trading coach. He has successfully coached hundreds of futures traders from Hong Kong, France, Slovenia, England, Australia, the US and Canada.
"Jeff, the foundation sessions in the mentoring program are phenomenal and an eye opener for me. Since starting the program, I find myself often amazed on how little I knew about trading professionally even after spending so many years trying to learn. I think yesterday's session on risk alone has saved me years of learning. Thank You!"
Durga G, San Jose
Throughout his long career as a professional futures trader Jeff has been a member of the Chicago Mercantile Exchange and the Kansas City Board of Trade. He has traded in the pit for much of this time but was an early adopter of electronic trading and for the last 11 years has been exclusively teaching traders to trade off the screen.

He is a lecturer at Northwestern University and a Market Education Speaker for the Chicago Mercantile Exchange.
Jeff coaches traders from around the world in his Electronic Trader Mentoring Program and has been called "America's Preeminent Futures Trading Mentor".
"I just completed Jeff's three month program and without a doubt, Jeff has set me on the path to success.  What he taught me in three months would have taken me years to learn.  Jeff developed a training program that allowed me to continue with my full-time job while I learned to trade.  If you're like me and want to be a full-time trader someday, give Jeff a call!"
Mark, CPA CFA
During the Century of Trading seminar, Jeff will make two one-hour presentations:
Don't Be Afraid of the Money
In Jeff's first session he will discuss how a professional trader handles his or her trading capital.  Based upon his own experiences on and off the floor, where Jeff has witnessed many professional traders getting it right and oh so many less experienced traders getting it completely wrong!
During this enlightening session Jeff will reveal to you:
How you can handle the money in your trading account like a professional trader

does


How professional traders size their trades and positions for maximum profit potential




How you can make the best out of the worst of times
One of the main differences between professional traders and hobbyist traders is the way they handle their trading capital. If you have heard Jeff speak before, you already know that he holds nothing back.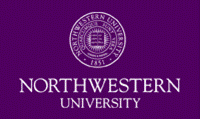 In this session Jeff calls upon his 38 years in the business to lift the lid on how a professional handles their capital.  But there is no reason why even a complete beginner should not start this from day one!
Whatever your level of experience, however far into your trading career you may be, there is no doubt that this technique, historically guarded by the biggest traders on the exchange, should be adopted into your own trading plan the very next day.
As Jeff "Professor" Quinto would say: "Don't Be Afraid of the Money".
Overcoming Fear and Programming Confidence
This second presentation is the distillation of all that Jeff has discovered about overcoming one of the greatest challenges traders face, Fear.
Fear can (and regularly does) paralyze traders, preventing them from doing the right things – even though they know exactly what they should be doing!  Wouldn't this business be so much easier if you could take the emotion out of it?
Ever wondered why some traders are manic, jumping around, slamming the desk, throwing monitors out of the window when they froze and were unable to take the necessary action on both good and bad trades only to regret it later?
Ever wondered why other traders appear cool, calm and collected even though they are handing huge sums of money, much of it their own money?  Why don't they suffer the emotional and subsequent financial pain that fear brings about for these other manic traders?

After explaining the true nature of fear, Jeff will share with you his step-by-step method to Overcome Fear in your own trading.
Once you understand and know how to overcome fear, he will then show you what he did to  actually Program Confidence in his trading when he was a new trader on the exchange floor.  It obviously served him well as 38 years later here he is still going strong, while other traders who started out with him were gone within their first year!
So have no doubt this technique for tackling emotions head on and turning them to your advantage can be the difference between long term success and somewhat rapid failure.  So guess what else you will be implementing on Monday morning after the seminar!

After each session, Jeff will answer your questions in his popular "Questions for Quinto" or Q4Q as traders like to call it.
Important – PayPal is our payment and registration gateway.  If you do not have a PayPal account you can use a credit card instead.  After payment and registration you will be directed back to this website where you will receive further details.  Please read this carefully.